How to Mail Your Electronics
1) Purchase a Shipping Label
If you require assistance for larger shipments please contact us directly at 503-764-9963 x0.
Package your item(s) in a box of your choosing. If you need a box, you have the option to purchase one when requesting your shipping label.
Also, please note that due to constraints with UPS automation, only one label can be ordered at a time. If you require more than one label, you will need to purchase each label separately.
Once you complete the order, we take one business day to process the order. You will then receive a notification via email with your return shipping label. If you purchased a box from us, then we will ship that box to you when we process your shipping label.
2) Print Your Shipping Label
You can print your shipping label from two different places.
Print the Label From Your Email
Once we process your order, you will receive an email, within one business day, that will contain an image of the label and a button with a download link if the image does not work for any reason. If you do not see the email, please check your junk/spam/bulk folders. For further assistance, feel free to call 503-764-9963 x0 between the hours of 8am-4pm Monday through Friday.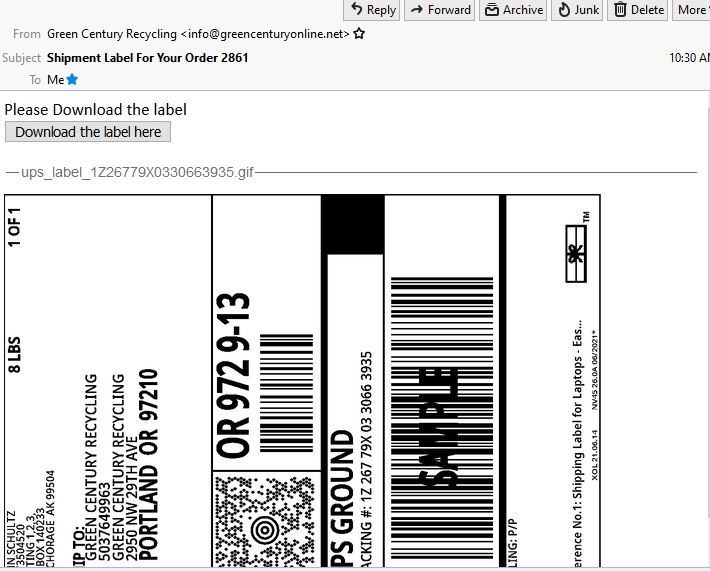 Print the Label From Your "My Account" Page
You can login to your "My Account" page by clicking the User icon at the top of the page. Then choose the Orders tab and select "View" for the order in question.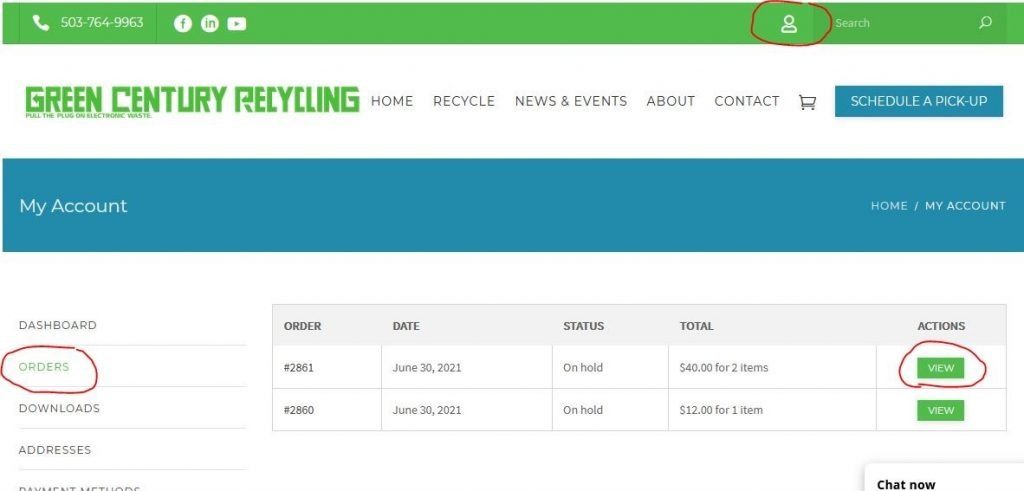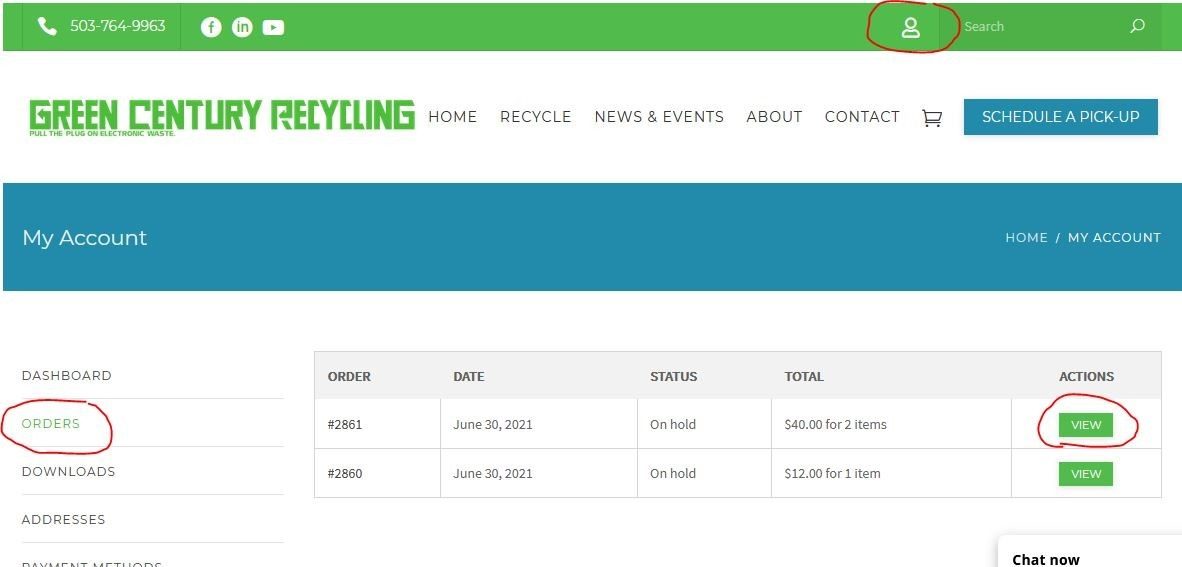 Next, scroll down to the bottom of that order and click "Print Shipping Label".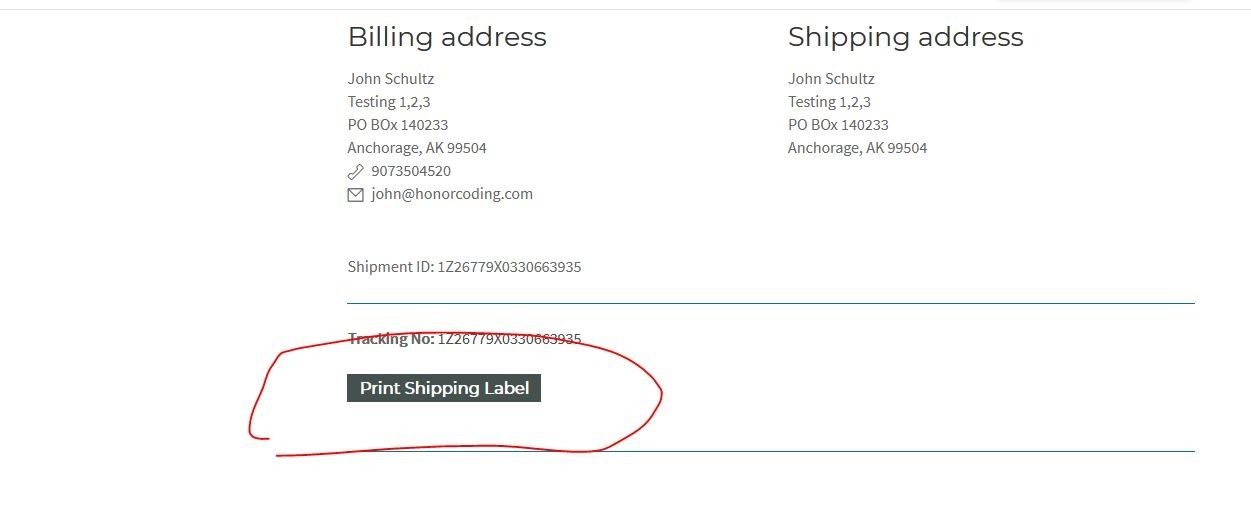 If you also purchased a box from us, then we will ship you the box when we process your shipping label purchase. Depending on your location, you can expect your box to arrive within 5-10 business days. Otherwise, you are welcome to use a box of your choosing.
Securely tape the shipping label to the outside of the box. Then drop it off at the nearest UPS drop-off location.
UPS does offer a pickup option, but there could be a fee involved. To find out more about their pickup service and/or drop off locations, please visit https://wwwapps.ups.com/pickup/schedule?loc=en_US
Subscribe to our Newsletter!
Sign up to receive environmental news and updates!