Green Century is a leader in electronics recycling.
Green Century was founded in 2008 on the principle that there is no such thing as "Throw it away". Where does it go once we have "thrown it away"? This is why we maintain our commitment to REUSE, REDUCE, RECYCLE.
We are committed to building social equity in our community through, equal pay, living wages, and giving back to our local community while considering the global impact of how we operate.
Green Century has multiple locations in Washington State and Oregon that can help your business save money and recycle responsibly. Make Green Century your complete and trusted E-Cycle provider. We accept most electronic devices. We are in business to provide safe and ethical recycling of electronic devices.
Our Mission and
Core Values
We understand the needs of technology in today's world.
That is why we have developed a way to recycle and re-use the products we handle. Most computers and computer-related items are still working and may meet the needs of many people. We believe computer recycling should be about keeping these items alive as long as there are viable reuse options. We re-use and refurbish most of the computer-related items we receive. Unlike other recyclers who destroy all items whether they are working or not, we make sure to refurbish and save.
We also practice safe and efficient recycling. All items are handled in a safe manner with the lowest impact on the environment. We only work with certified vetted processors. Our goal is to pull the plug on electronic waste and keep it out of our landfills and developing countries.
We are R2v3, ISO 9001, ISO 14001, ISO 45001 certified, Oregon ecycles provider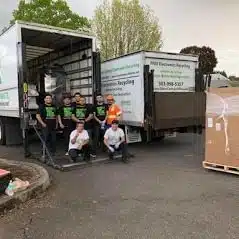 Giving Back to
The Community
Your Electronic Donation Could Positively Impact a Child's Future
Green Century Recycling has partnered with with Holla Mentors this year. 

 
In 2022, Holla will launch a culturally responsive public charter school in East Portland centering on the youth of color. The school will begin with K-2 adding one grade each year until it serves Pre-K-5th grade and will focus on entrepreneurship, steam education, and a culturally responsive curriculum.
Your donations of ipads, laptops, and other technology may be redirected to help this charter school get off the ground.

 
We at Green Century believe in Holla mentors as an organization and the needs they meet in our community.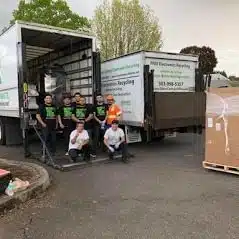 Your satisfaction is our top priority.
All items are tested for functionality. Computer related items found to be working are refurbished or parted out to be sold or donated.
We know that data security is a serious issue. All hard drives are wiped to NIST standards unless you request Data Destruction.
It was Primo! I so appreciate the Certificate of Destruction. The driver understood exactly what I was asking about.
My experience was great. The driver arrived within the time frame given and was quick to pick up the equipment. Very easy service to use. Thank you!